We recently conducted a live webinar entitled "Five Keys to Maximizing the Value of Your Organizational Data". The idea for the presentation came about from the simple question, "How can businesses better leverage the data that they are already capturing through the use of a BI & reporting software?"
Data is the new "raw material" that businesses need to build, understand, and grow their organization. It is the building block that all future decisions rely on, and understanding this data through data discovery can improve competitiveness and operational efficiency.
But what capabilities are required in a BI solution to gain understanding and extract value from your data?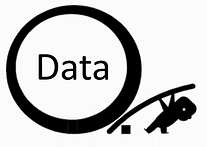 We came up with five essential elements of data discovery that will ensure any business achieves the data-driven results necessary in today's competitive environment. Below are the five keys presented in the webinar. To download the webinar recording, visit www.entrinsik.com/webinars/five-keys.
Five Keys to Maximizing the Value of Your Organizational Data:
A Self-Service Interface – Focus on BI has shifted in recent years from simply managing data on a technical level to actually enabling non-technical users to filter data and extract the information they need, allowing for better decision making on every level of the organization and reducing the burden on IT departments. An easy, self-service interface is essential, as it enables enterprise-wide adoption and collaboration without advanced technical knowledge or lengthy training periods.
The Ability to Easily Blend Data from Multiple Sources – Most businesses now have multiple sources of data collection, from Payroll to CRM systems. It is essential for a BI solution to be able to access, blend, and analyze data from multiple disparate sources into a single platform, enabling a comprehensive view of information and more informed decision-making.
The Ability to Analyze Results on the Fly – Data is useless if you can do nothing with it! End users must be able to "dig in" and ask questions without heavy IT involvement. They need to access, manipulate, and analyze information coming from real-time, live data.
Ease of Setup and Configuration – The value of your BI solution decreases the longer it takes to set up and have out to end-users. Remember the old adage, "plug-n-play?" With BI, this means being able to have the software up-and-running in a short period of time (think days, not months), with limited IT involvement, no complex metadata or data warehouse setup, and most importantly, quick Return on Investment for your organization.
Controlled Data Access – Data security is on everyone's minds these days. It is essential for businesses to feel certain that their data is safe and cannot be viewed or manipulated by the wrong people. With BI software, this means being able to set up security quickly and easily, and on multiple levels: individual users, groups, entire data sources down to single rows of report data. Granular and flexible security is more than a nice-to-have, it's a requirement.
Webinar spoiler: Informer fulfills all of the above requirements! View the full webinar recording to see a demonstration of Informer and see specifically how it addresses the five key requirements to maximizing your data.