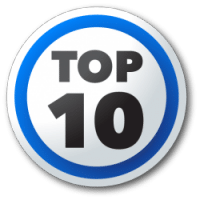 As business and technology are ever evolving, it's hard to keep track of what trends are at the top of priority lists for IT leaders. Thanks to the Society for Information Management (SIM) who polled over 700 organizations in its 2016 Trends study, we have a list for the top ten CIO Concerns for 2016. To view Information Management's original presentation, visit http://www.information-management.com/gallery/top-10-cio-concerns-for-2016-10027647-1.html.
Top Ten CIO Concerns for 2016:
"Alignment of IT with the Business." This one isn't a new or surprising concern for IT leaders, as business directions and priorities can change from year to year, as it must to keep up with an evolving market. IT leaders must be continuously concerned with adapting and realigning IT with the overall business objectives.
"Security and Privacy." This one is also not a surprising concern considering the increasing instances of security breaches around the world. According to the study, nearly a third (32%) of survey respondents selected security/privacy as a top IT management concern for the upcoming year.
"Speed of IT Delivery and Time-to-Market." IT is, of course, a part of every business process and product. The speed and efficiency of IT time-to-market can effect everything from revenue to brand image, making it an obvious top concern for IT leaders.
"Innovation." We'd like to think that innovation would always be a priority for businesses and IT, and rightly so. Internal innovation can reduce costs and improve efficiency while external innovation can build revenue and brand loyalty. According to SIM, "In fact, innovation can help with just about all of the IT management issues."
"Business Productivity and Efficiency." According to the study, productivity's relative importance has dropped some over the last four years, possibly because of the rise of other more pressing priorities. Regardless, it remains a top concern for IT leaders.
"IT Value Proposition to the Business." This is especially good news, according to the study, citing that IT leaders are recognizing the important role they play in the success of overall business goals and activities. It has become a priority that IT leaders know and contribute actively not only as technology leaders but as important company players.
"IT Agility and Flexibility." Connected to concern #1 above, IT leaders recognize that they must stay flexible in order to keep in alignment with overall company goals and priorities. This reaffirms the desire and ability of IT leaders to contribute to business success while also improving IT operations and benefits.
"IT Cost Reduction and Controls." As with many other business departments, IT has seen an emphasis made of efficiency and minute control of operations, as well as overall cost reduction. This remains to be a top concern for IT leaders, as well as the goal that IT become "more efficient, swift, secure, nimble, and innovative," according to the study.
"Business Agility and Flexibility." Of course, in alignment with concern #7 IT leaders must be concerned with overall business agility and flexibility. You can't move towards innovation while stuck in an inflexible environment. What is surprising, according the study, is the decrease in priority to no. 9 from previous years at no. 2 or no. 3.
"Business Cost Reduction and Controls." Not necessarily what you would think would make the top ten list, but IT leaders are in fact concerned with cost reduction and controls beyond just the IT department. The study did note that this ranked a concern for the "organization," but was not on the list for what respondents said they were "personally" concerned with, suggesting a significant disconnect.
Want to know how Entrinsik can keep your company aligned with business objectives and achieving goals while cutting costs? Visit www.entrinsik.com/informer to learn about Informer, an agile and easy to use reporting & analytics solution for IT and end-users alike. For a free 30 trial, email sales@entrinsik.com.