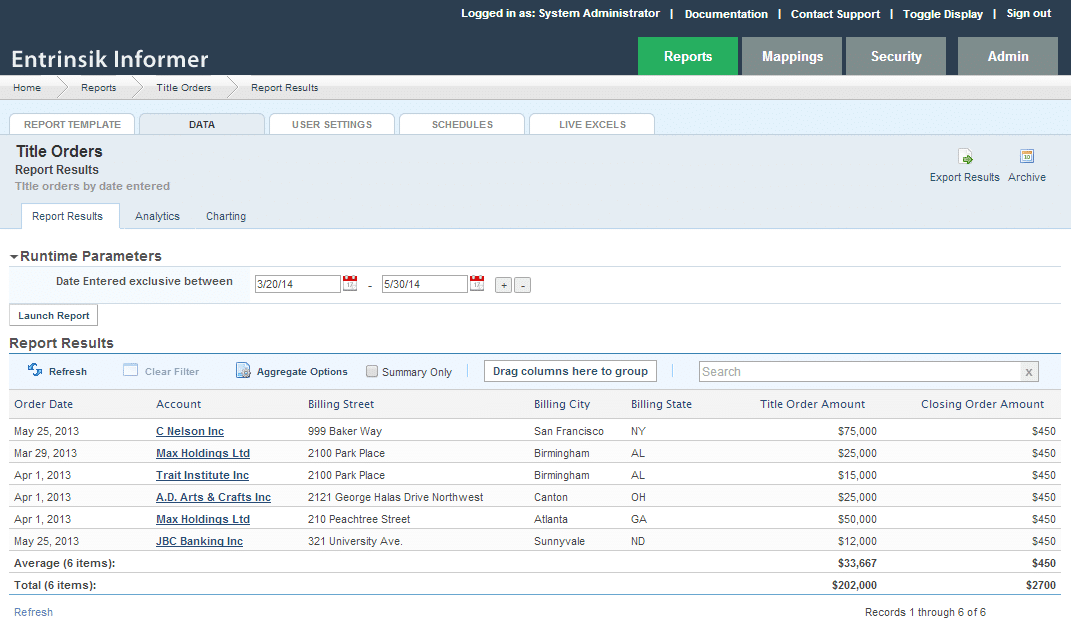 Exciting and much-anticipated news…
Informer version 4.4 has been released! This newest version includes routine maintenance and bug fixes as well as a host of new features, including:
Import/Export – export an entire system, one or more datasources, or just a single dashboard or report. The download is in a modified text format so it can be edited without need for re-export. Import into a compatible system based on version.
Categories – create nested folder-like structures to organize your reports and perform bulk operations on them. Categories may be cross referenced against datasources; also includes a quick view of the reports that you own.
Enhanced Stored Procedure support – create template like wrappers around prompted arguments for complicated stored procedure parameter types. Use code files to create enumerated parameter prompts. Develop custom plugins to create dynamic parameter types through a simple API.
Multivalued View – inline groups of data allows for collation among common fields to produce a parent – child view in a single row
Security Audit – report on data access permission for any set of principals and any securable hierarchy.
My Reports/Recently Added – view only those reports owned by your unique user id, or view reports recently created.
Personal Dashboard URLs – access a tailored view of relevant dashboards by using a unique URL based on user ID.
Email System Information – automatically populate an email with all of your Informer system information for licensing and upgrades
For current customers: To upgrade your system to the newest version, email solutions@entrinsik.com or call 888-703-0016.
Interested in more information about Informer? Contact us for a personalized demo or a free 30 day trial at call 888-703-0016.