Ellucian LIVE 2015 was a lot of fun and a huge success! With over 8,000 attendees, the conference brought together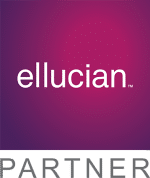 representatives working within higher education institutions from all across the country and companies, like Entrinsik, who offer innovative technologies.
While Colleges and Universities attended exhibit booths, educational sessions, and sponsored demonstrations to learn about utilizing technology in higher ed, our staff at the Entrinsik booth were learning too (when we weren't checking out Bourbon Street)! Here are a few insights:
The Big Ellucian three: B-C-P
Banner, Colleague, and PowerCampus. Odds are, if you're in higher ed, yourschool probably uses one of these three Student Information Systems by Ellucian. We connected with many B-C-P users who were not Entrinsik Informer customers who indicated they were actively looking or were curious about other reporting solutions and were frustrated with the long implementation time, high cost, and/or technical expertise required to use the reporting solutions they had in place (not end-user friendly).
Some Ellucian schools aren't using any reporting software at all, or have one implemented but aren't using it for various reasons. Staff members of these schools that we spoke to were still having to write native queries and send results to end users – no self-service, no ad-hoc reports, no real-time data analysis (ouch). These limitations are having a real effect on day-to-day operations.
2.  Ready or not, SQL is here!
SQL (Structured Query Language) is already the norm in most industries, and the higher ed industry is catching up. Many schools that we talked to are using multivalue databases, including more than a few Informer customers, but with Ellucian now working on a complete transfer to SQL, times are changing. Many schools have or are working on migrating to SQL, but the process can be complicated and time-consuming. Our Informer customers are having success utilizing the free U2-to-SQL conversion tool that we offer to Colleague users, and we just recorded a
webinar
that gives some great advice on streamlining the process and what to expect.
Stuck in IS
  One issue that we heard A LOT at Ellucian LIVE this year was the low rate of adoption across departments with other reporting solutions.    Maybe it's happened at your school – you get this shiny, new, expensive reporting tool that promises all kinds of things, but after it's      (eventually) implemented, you never hear about it again… where does it go? It goes to the Information Systems (IS) department.  IS staff    are the front line for tech services and are usually responsible for implementing, using, and maintaining the reporting software. Do they  want end-users to create and run their own reports? Of course! Do they have the time or resources to train all the end-users how to use  the software and maintain all the security & user permissions so the data stays secure? Not usually. So without an end-user friendly solution, end-users are stuck still relying on IT to create, change, and run reports for them.
Speaking of End-users…
Many reporting tools look simple and promise ease-of-use, but there is a huge difference between watching an expert demonstrate software they know well (and making it look easy) and end-users trying to use it correctly themselves after implementation. What can result is the ultimate buyer's remorse; a "now how did that guy do this again?" situation. Many higher ed staff members we spoke to were looking to replace their current reporting solution for this very reason.
The Aftermath – What we learned
We learned a lot during our time at Ellucian LIVE; conferences like this not only help us get the word out about Entrinsik Informer, but it helps us to hear what schools around the country are saying – what their needs are, which ones are being met and which ones aren't. We continue to tailor our product around these institutions to deliver the most complete, beneficial reporting solution on the market.
Informer responds to each of the issues listed above, and we continue to update, add, and tailor its features based on the direct needs of our clients.
Self-service, ad-hoc reporting with interactive dashboards
Compatible with SQL and U2/multivalue databases with a unique conversion tool
End-user friendly with no lengthy training period allowing organization-wide adoption
Truly easy to use with an intuitive, drag-and-drop interface
Higher ed. institutions are learning to utilize modern technology to become more efficient, more knowledgeable, and more business-savvy. Entrinsik is proud to be serving over 300 Ellucian Colleges and Universities by providing the tools necessary to manage their business needs quickly and efficiently, so they can focus on the real goal – education!
Are you an Ellucian customer using Banner, Colleague, or PowerCampus? Learn how Informer can change the way you think about reporting. Visit www.entrinsik.com/Ellucian. If you have any questions or want details about a free fully-functional 30 day trial of Informer simply email sales@entrinsik.com or call 888-703-0016.